INTERNATIONAL TRAVEL
For anyone booking a hunt to Africa I recommend contacting Gracy Travel International (out of San Antonio, Texas) and have them set all your travel arrangements. Gracy Travel has been in the business for well over 20 years and in my opinion send more hunters around the world than any other agency. They are aware of all formalities of the different countries and they will arrange your whole trip from A – Z.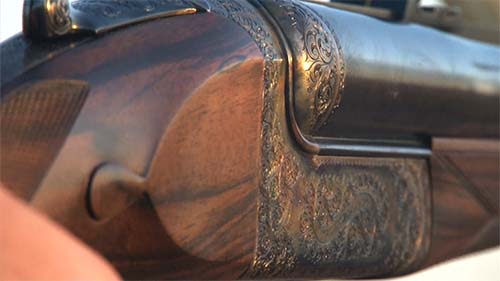 FILMING of Safaris – The Osprey Filming Company
I highly recommend anyone booking a safari to have it filmed by the experts. I have worked with Osprey for well over 20 years and in my opinion they are the top company. Each cameraman is exceptional with many years of top class experience all around the world. Sometimes clients state they do not want an extra person along on the stalk as it may reduce ones success but these guys are professionals and many times we do not even notice that they are there.
The Osprey Filming Company, based in Hilton South Africa and Bulawayo Zimbabwe, has been in operation for the past twenty-five years. The company specializes in the production of wildlife documentaries and personalized hunting videos throughout the world.
The filming package includes the day to day filming of the hunt, an edited copy of the raw footage with original music and voice over as well as copies of the raw footage. All footage is shot on digital HD cameras ensuring the highest possible quality.
They have five editing suites that are computer based Apple Mac with cutting edge video editing software. The final edited copy is broadcast quality DVD and is professionally presented in customized cover and box. They are also able to master to the Blu-ray format if required.
A professionally filmed video of your hunt will be one of your most treasured trophies.