The Bubye Valley Conservancy (BVC) is a pristine lowveld wildlife area of almost 1 million acres situated in the south of Zimbabwe. This area has an incredible array of over 35 animal species and apart from elephant offers the very finest of both dangerous and plains game, free range, hunting found anywhere on the African continent.
It is extremely rare to have such a diverse list of different species all found in one area. Some species are found in their thousands, hence the area is affectionately known as the Serengeti of Zimbabwe. The periphery of the total concession is fenced, electrified, due to government regulations pertaining to some of the dangerous game. There are no internal fences and the whole area falls under one umbrella, therefore no problems with boundaries affecting game movement or hunting. The BVC remains as one of the largest concessions found anywhere in Africa.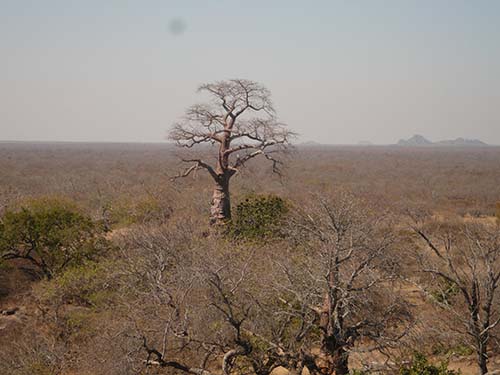 Generally the area is quite flat with granite kopjies (hills) dispersed in the north. The Bubye River flows through the middle of the area. There are open plains in the south which offer excellent bird shooting too for guinea fowl, francolin, sand grouse and doves and most of the bush is fairly open woodlands throughout. Some large dams in the north offer excellent fishing for both bass and bream (tilapia.) Waterholes are dispersed evenly all over the area.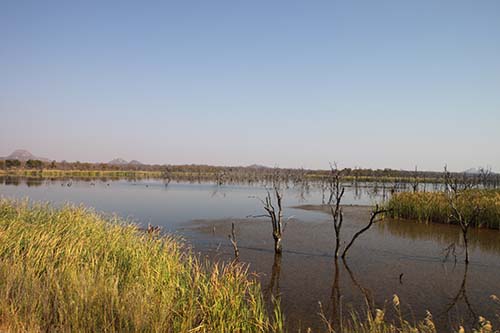 Bugs – we are relatively bug free but advise malaria preventative and tick repellent. No tsetse fly in this area.
Weather – our winter runs from mid May to mid August, coldest months June and July.
Normally clear and sunny skies and occasionally overcast and cold. Winter temperature varies from 30 degrees F – 85 degrees F.
April/September quite warm, October/November hot, up to 100 Fahrenheit.
Rains – usually late November – end March.
To find out more about the Bubye Valley Conservancy please visit the webpage: www.bubyevalleyconservancy.com